Indulge in a Safe Staycation Experience at GiraSol Tagaytay
Going out of town for the weekend or a special occasion hits differently now that we are in a global pandemic. Before, we were so used to throwing caution to the wind and just enjoying the travel without restrictions or worries from catching diseases. But the times have changed. Today, we have to make sure that the places we visit mark off all the boxes of what a safe space is.
Girasol Tagaytay is committed to creating a safe and relaxing experience for all of our guests. We want you to have a fantastic and secured stay with us as we practice proper safety etiquette.
If you want to escape the hustle and bustle of city life, but the pandemic is holding you down, fear not because Girasol Tagaytay ensures that you can have peace of mind during your trip.
What Makes Girasol Tagaytay Special?
We are a one-stop staycation spot in the heart of Tagaytay. Located in Tagaytay-Nasugbu Highway, Alfonso, Cavite, Girasol Tagaytay offers a luxurious experience that is one for the books.
Complete with a restaurant, wine cellar, events place, and a hotel, Girasol Tagaytay accommodates your every need. We are known to be one of the most sought-after bed and breakfasts in the Tagaytay-Alfonso Area.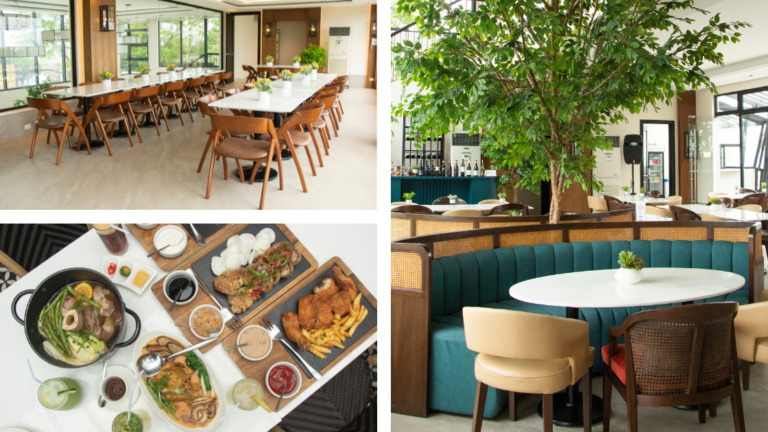 A Chance to Dine at a Gourmet Restaurant in Tagaytay
Find everyday gourmet continental Filipino cuisine in our delectable restaurant from our wide range of scrumptious food choices. From Bulalo, Kare-Kare, and Garlic Soy Pata, Chef Simon brings you to the Continental tastes of Braised Lamb Shank, Tenderloin Pan Steak, and Pressed Belly of Pork.
Our dishes are infused with a selection of veggies and herbs cultivated in our gardens. Prepared and served fresh, so you can sit back, relax, and enjoy a great meal perfectly paired with fine wine of your choice in a casual setting.
It Satisfies your Craving for Wine
Seal your meal with wine! You can check out our to see which is best to pair with your meals. We have red, white, and sparkling wine options for you to choose from. You can order them by the glass or by bottle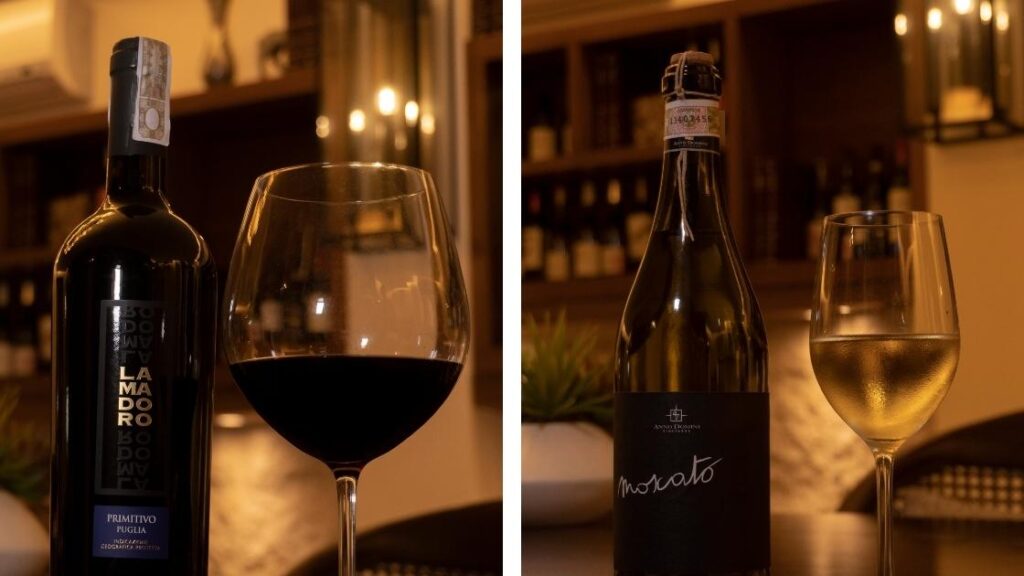 Our wines are imported from wine regions. We only offer original, authentic, and unique wines that small artisanal wineries make. You can also check out our cellar for wine dinners—perfect for events and small gatherings. Create memories with family and friends with an unforgettable dining experience.
Your Home Not Far From Home
GiraSol highlights a welcoming atmosphere that is similar to home. The suites, standard rooms, and loft beds are available for you to indulge in. We strive to make sure that we pay close attention to detail when it comes to the lodging for our guests. In our Sunflower Suite, you can have a view of Manila, the mountains of Batangas and partially, the Taal Lake.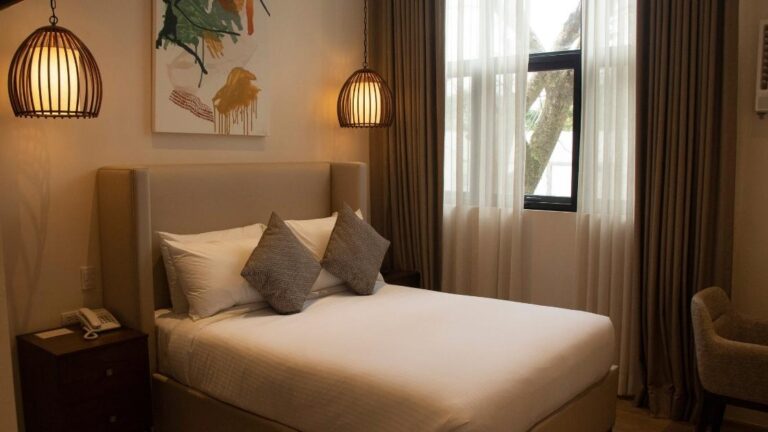 There is certainly no room for hesitation or second-guessing as we guarantee that all of our premises are disinfected and safe for our customers. You can count on us to ensure that you can rest easy, knowing that you are staying in a room with a high standard of cleanliness.
We Highly Value Your Safety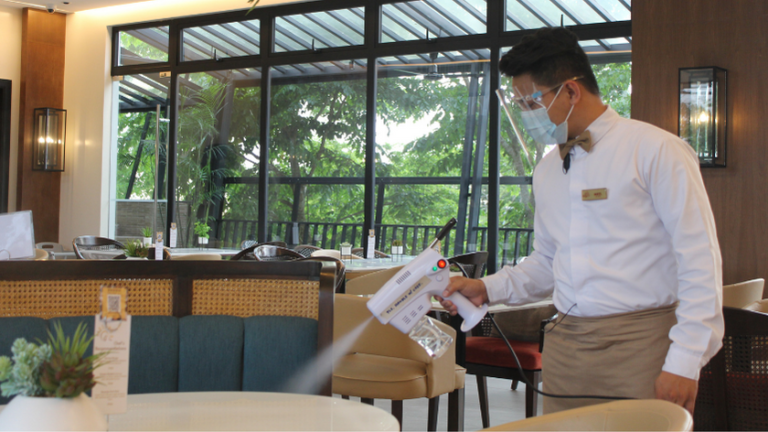 It is our pleasure to institute strict protocols against the Covid-19 virus. The safety and protection of our guests, employees, and everyone who visits us is of paramount importance to us.
Listed below are the safety guidelines for everyone's peace of mind.
1. All of our employees are fully vaccinated and are in the process of getting booster shots.
2. The rooms, dining, and public areas are disinfected daily with the non-chemical hypochlorous acid water through a Nano dry gun spray.
3. Guests are requested to take a thermometer scan, wash hands with alcohol, and fill up a health declaration form before entering.
4. Our employees are required to do the same steps such as intermittent washing of hands with soap or alcohol and wearing face masks all the time except when eating during meals.
5. Even if face shields are not required, our waiters wear them. Each waiter carries a small alcohol bottle for intermittent use.
6. We require all of our waiters to wash their hands with alcohol before touching the customers' phones for picture-taking.
7. All employees must follow personal hygiene protocols.
8. All employees, both food and non-food handlers, undergo the usual medical (non-covid) tests to ensure that physical well-being is protected against the Covid-19 virus.
9. Our employees are required to observe physical distancing from each other and guests.
10. Our Veranda (terrace) is always open for those who prefer an alfresco dining setup.
GiraSol is dedicated to ensuring the protection of our guests during this time of crisis.
The Girasol Management and Staff only want to guarantee that you have a happy and safe stay with us, no matter how brief it may be. We place a high value on your safety. We want to make sure that you are well-protected and relaxed while staying on our premises, knowing that you are well taken care of.
Make your Days More Special with an Ideal Staycation With Us
Want to make your days more special? Look no further because we have worked hard to provide you with a great experience worth remembering. Expect nothing but the best and the highest quality of service as you stay with us at Girasol Tagaytay.
We have a special offer for the Bed & Breakfast Staycation Deal. You can get a 20% discount from Mondays to Thursdays when you use your CITI Credit Card (Visa or Mastercard) from January 15, 2022, to June 30, 2022.
Book your ideal staycation with us by clicking here. For questions on securing your reservation slots, feel free to contact us here +63 921 924 7920. We look forward to seeing you!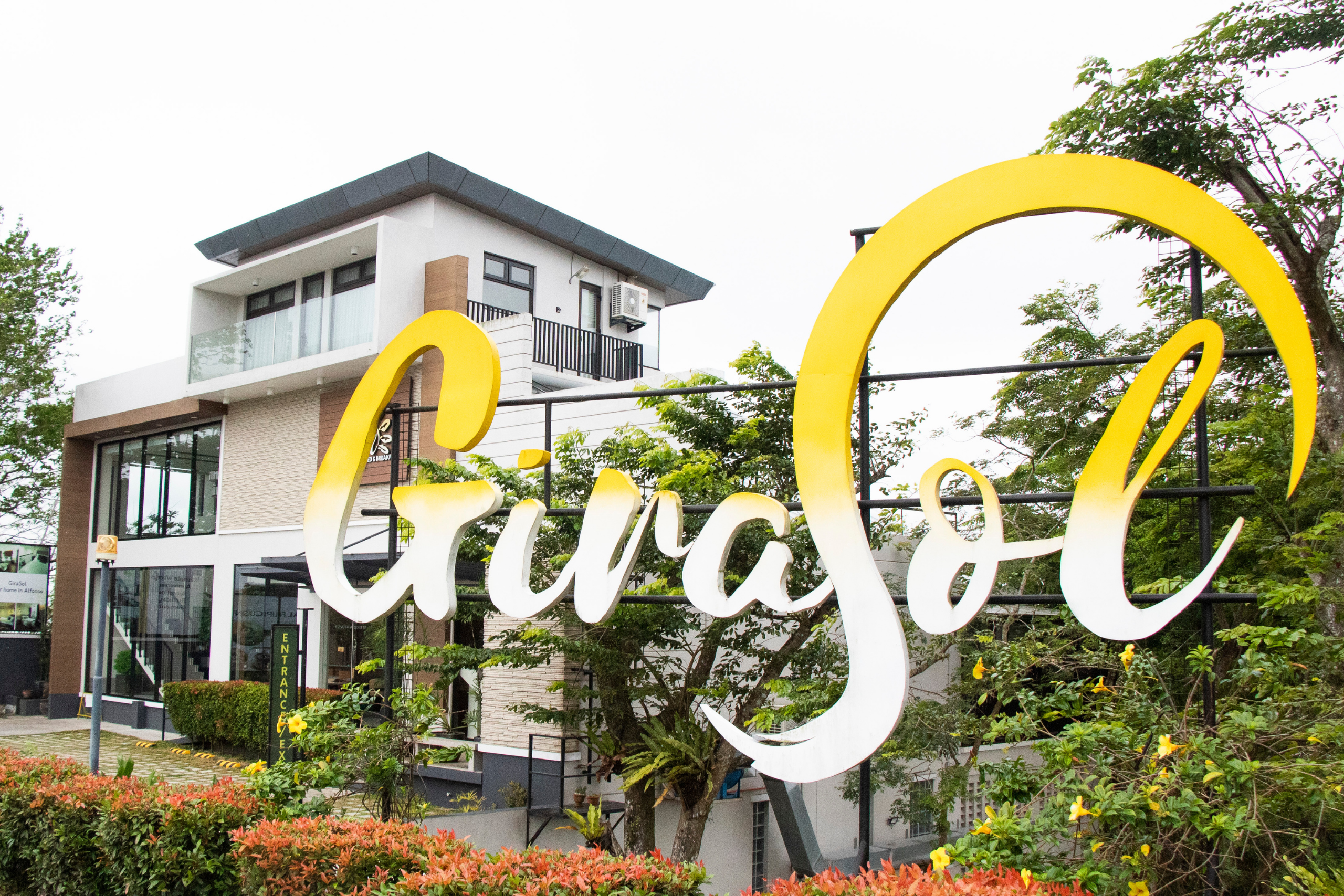 The cool breeze, the big bright sign, and the welcoming atmosphere are unlike any other in this Tagaytay-Alfonso area getaway.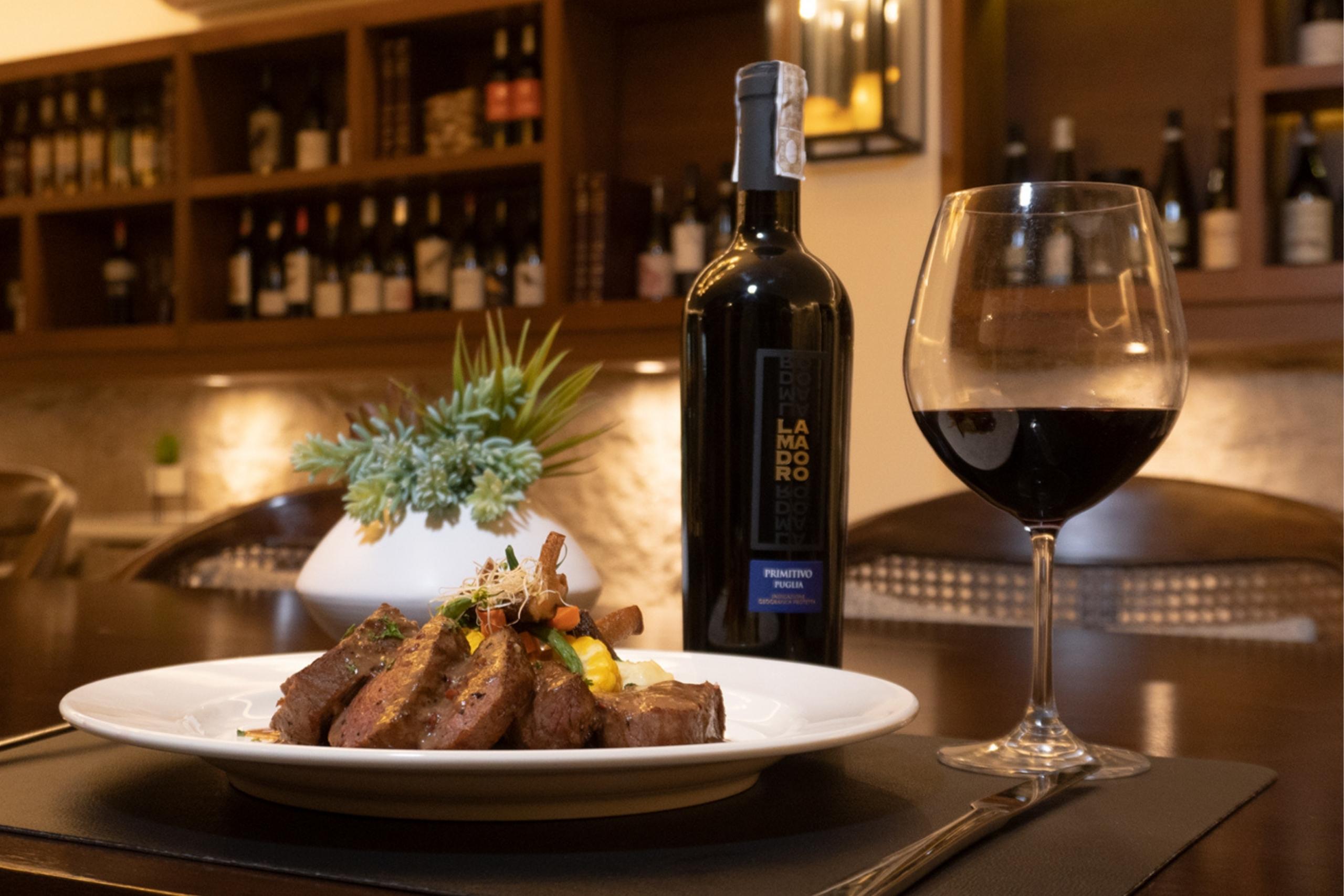 Many places in the Philippines can be great for people in love. Tagaytay is considered one of the best travel destinations not just for couples–but for friends and families alike. The city has so much breathtaking natural beauty that it can be easy for anyone to search for romance.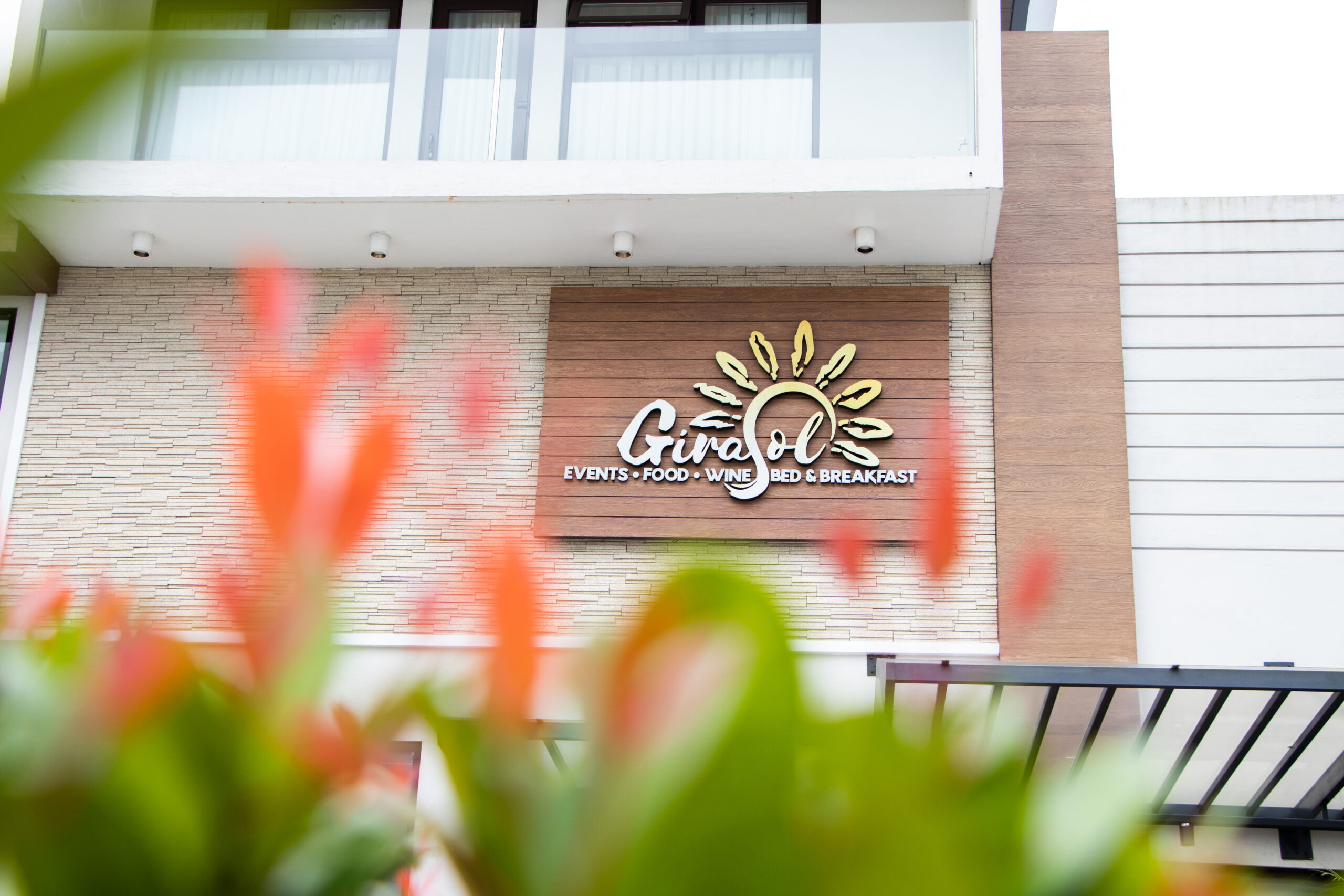 Cool breeze. Scenic views. Gourmet food. Sparkling Wine. There are times when the best move you can make is to retreat, take pause and learn the art of doing nothing.
Aguinaldo (Tagaytay-Nasugbu) Highway, Alfonso, Cavite 4123
Phone Number: 0921-924-7920 / 0917-834-3469
Telephone Number: 046-487-1760
© 2020 Girasol Tagaytay. All Right Reserved.