GiraSol: A Destination for Good Food and Breathtaking Views
The cool breeze, the big bright sign, and the welcoming atmosphere are unlike any other in this Tagaytay-Alfonso area getaway. Who would have thought that a place like this offers more than what you have bargained for?
While walking through the main entrance you'll see moody lights and bright smiles. Certainly, a pleasant experience awaits you. This is what Girasol Tagaytay is all about.
An all-in-one place that has something for everyone. You can relax in their bed and breakfast, enjoy a glass of wine in their wine cellar, or have a romantic dinner in their gourmet restaurant.
Whether you're there to capture the views, delight in their wines and meals, or maximize a time of rest, you're sure to enjoy every second of your stay at GiraSol!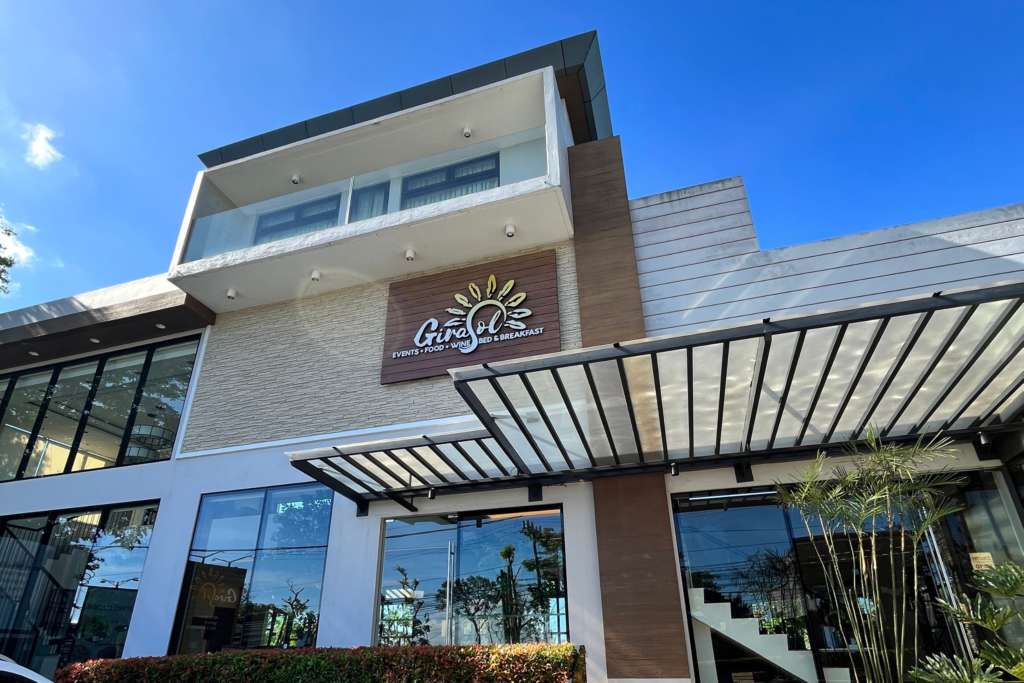 A Story in a Name
The family trip of the owners to Provence in France marked the beginning of the GiraSol story. When they visited the field full of sunflowers–looking at the sun and dancing with the wind, they were in awe.  This is where coining the name of the establishment came to be.
The beautiful flower evoked feelings of family and happiness with its warm colors. Just like how GiraSol awakens that same feeling with its good food and wines from all over the world! 
Girasol is a Spanish term for "Sunflower," which means turning to the sun. Similar to how flowers naturally turn towards their life-giving source, people seek warmth and relaxation to breathe life anew. 

The Making of Girasol

The owners' love for good food, travel, and leisure inspired the making of GiraSol. They were always on the watch for fine cuisines, good wines, comfortable and clean rooms while keeping value for money in mind.
Inspired by their experiences and how much they want to share them with others, the owners paved the way to bring Girasol to life.
Girasol extends that beautiful expression of warmth, love, and happiness. The name itself beautifully reflects its inherent quality as a well-meaning place for special moments with family close by or good food shared over great wine!
Go on an Amazing City Escape in the Tagaytay-Alfonso Area
We bring you a welcoming, intimate space that invites you to enjoy the company of those who are most important in your life.
Take on a gastronomic adventure here in Girasol. We boast a unique restaurant that specializes in organic and locally sourced food. Our Continental-Filipino cuisine features gourmet dishes, creatively crafted recipes, and irresistible flavors.
Whether it's a glass of wine or an exquisite gourmet meal you're after – we've got what your taste buds desire!
Our restaurant has a capacity of 80 seats. You can host intimate events in its dining room, function room, and well-designed Cellar. Not only that, but Girasol also features premium rooms for its Bed & Breakfast. Bask in the ambiance and have a delightful stay at this great rest and relaxation spot.
Girasol is in town, and you don't need to go elsewhere. Book your visit today!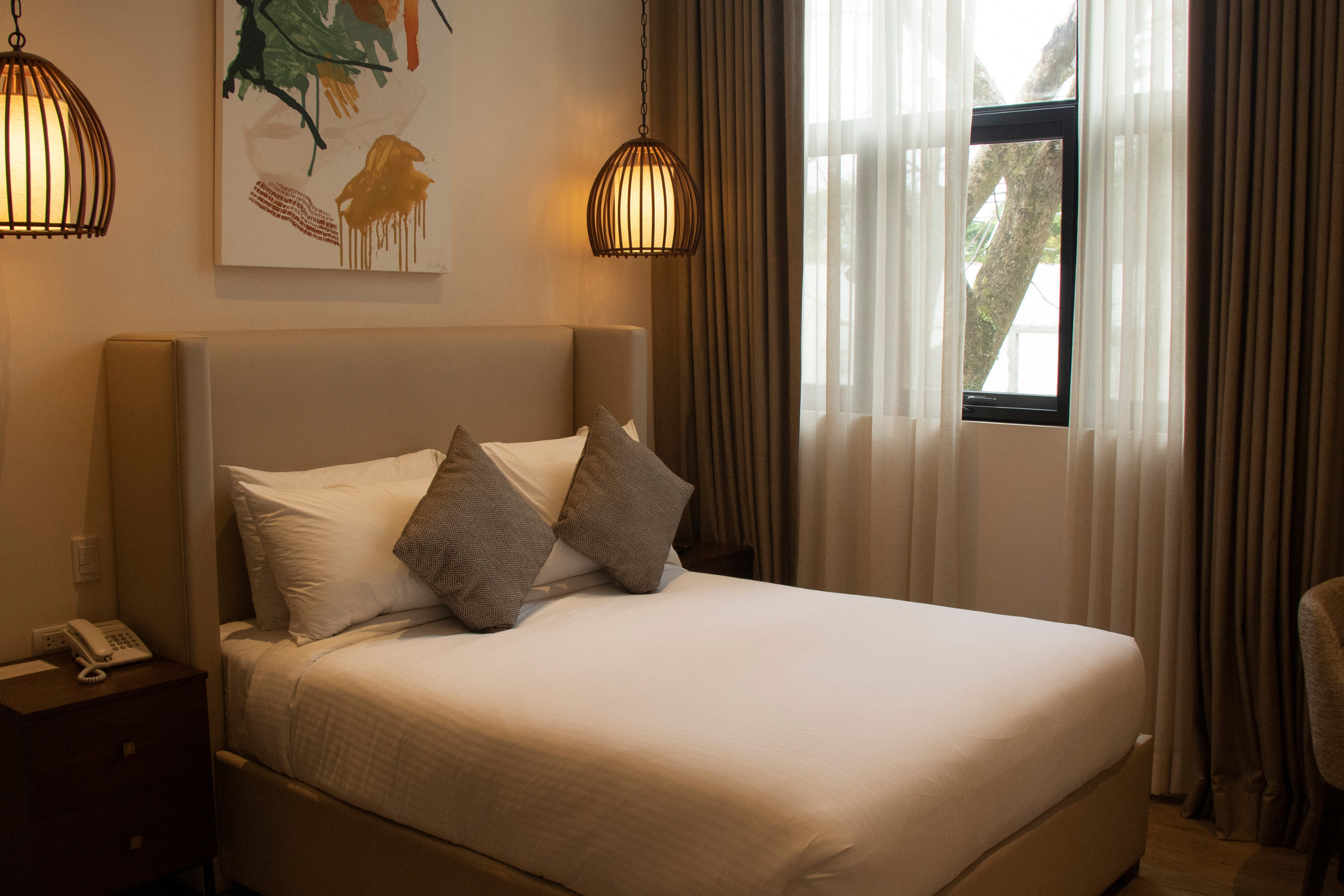 Girasol Tagaytay is committed to creating a safe and relaxing experience for all of our guests. We want you to have a fantastic and secured stay with us as we practice proper safety etiquette.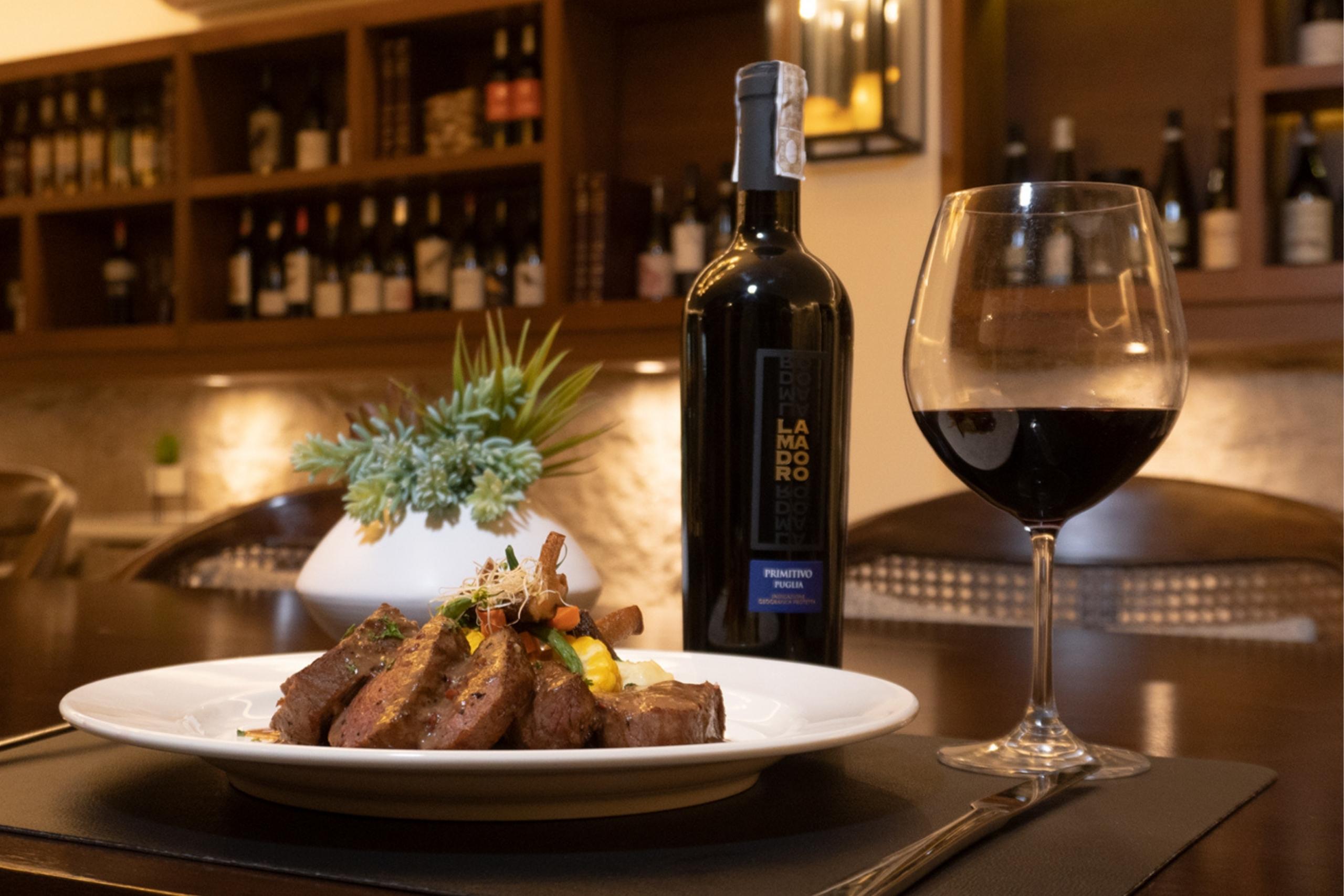 Many places in the Philippines can be great for people in love. Tagaytay is considered one of the best travel destinations not just for couples–but for friends and families alike. The city has so much breathtaking natural beauty that it can be easy for anyone to search for romance.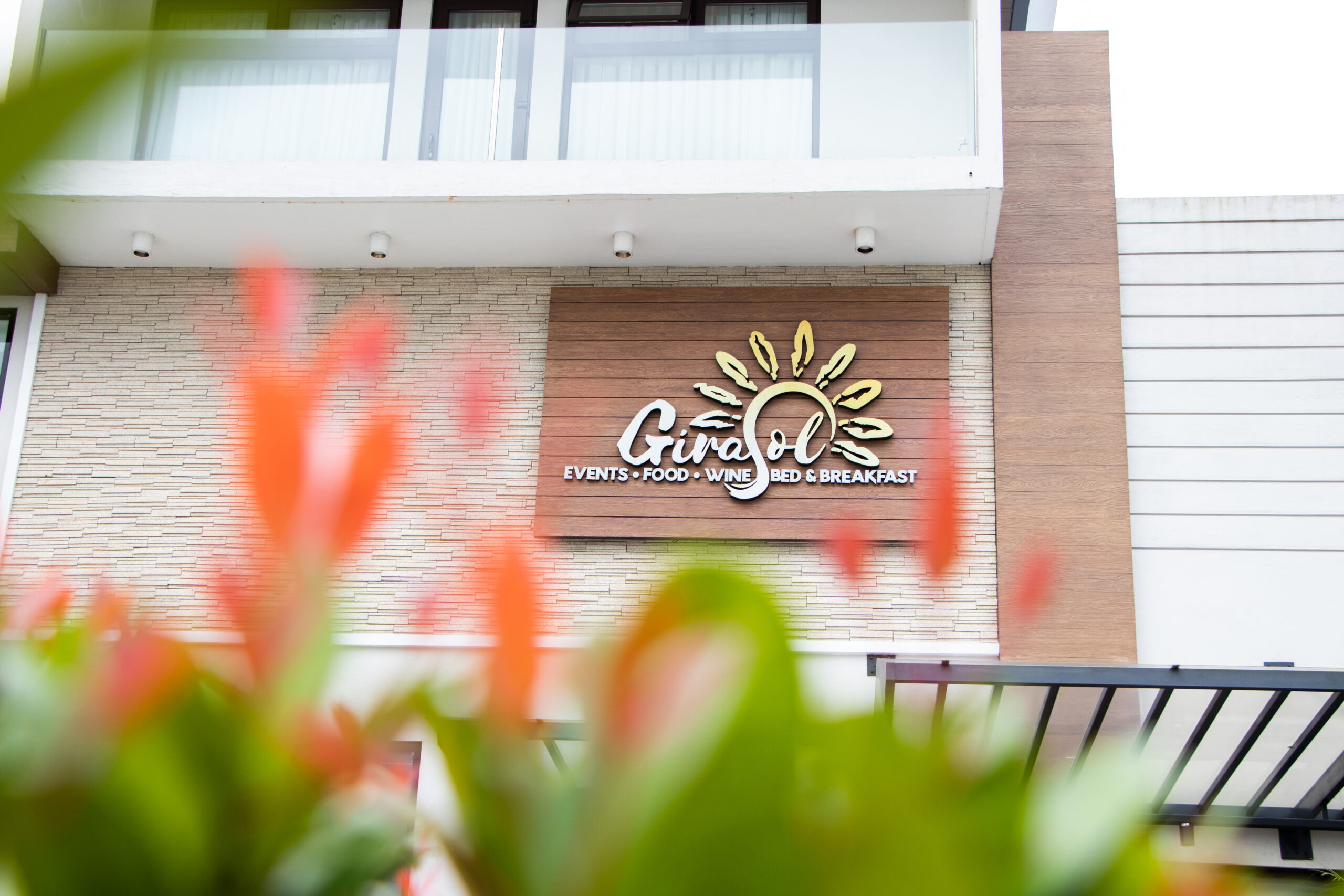 Cool breeze. Scenic views. Gourmet food. Sparkling Wine. There are times when the best move you can make is to retreat, take pause and learn the art of doing nothing.
Aguinaldo (Tagaytay-Nasugbu) Highway, Alfonso, Cavite 4123
Phone Number: 0921-924-7920 / 0917-834-3469
Telephone Number: 046-487-1760
© 2020 Girasol Tagaytay. All Right Reserved.