Celebrate Special Events like Valentine's Day at GiraSol Tagaytay

Many places in the Philippines can be great for people in love. Tagaytay is considered one of the best travel destinations not just for couples–but for friends and families alike. The city has so much breathtaking natural beauty that it can be easy for anyone to search for romance.

Apart from its scenery and climate, Tagaytay also has a great range of activities for you and your loved ones. You can take trips to museums, picnics on a hilltop, adventures at amusement parks, or relaxations at a wellness village. Tagaytay has a lot to offer!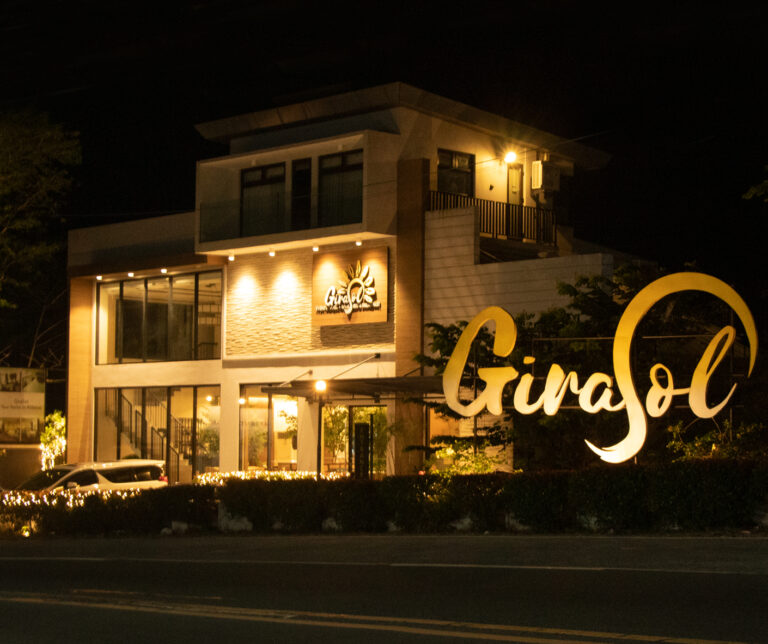 Reimagine Valentines at GiraSol Tagaytay
Part of the reason people come back to Tagaytay is the food and holiday spots! Tagaytay is known for its lineup of hotels, cafes, and restaurants. If you wish to experience all of these and more, GiraSol Tagaytay is the place for you!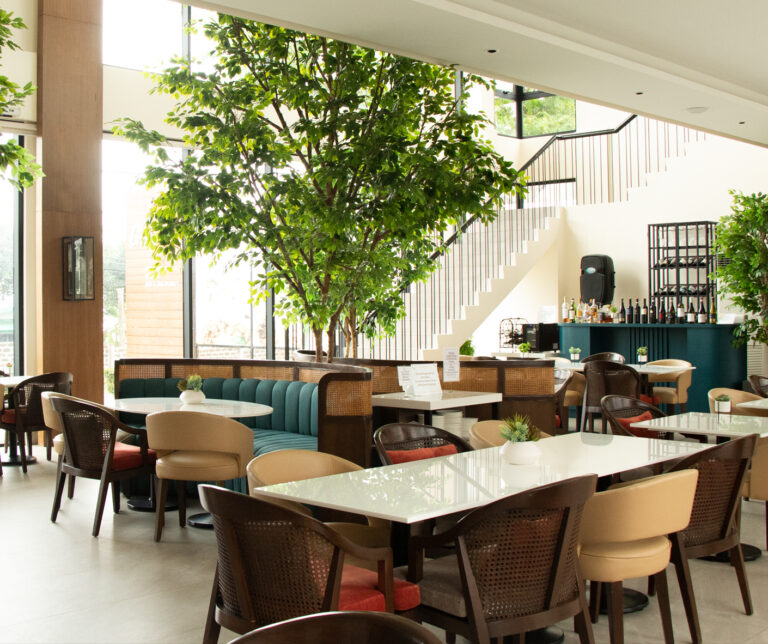 There is no better way to spend Valentine's than to celebrate it in a place that invites romance! But this annual occasion can also be more than just a romantic day. You and your loved one can experience a reimagined way of celebrating Valentine's Day at GiraSol Tagaytay.
While Tagaytay showcases a variety of restaurants and meals, Girasol Tagaytay offers food that came from a selection grown in their gardens to create meals that burst with goodness. These dishes take you to a casual experience where you can sit back, relax, and unwind with fine wine. Experience a different range of dining–from gourmet dishes to plate-sharing to small bites, with GiraSol.
The crowd-favorites prawn risotto, salmon falfal, truffle mushroom soup, and CM salad are impeccable dishes. But to make this special day more special, GiraSol is offering their Smoked Belly of Beef.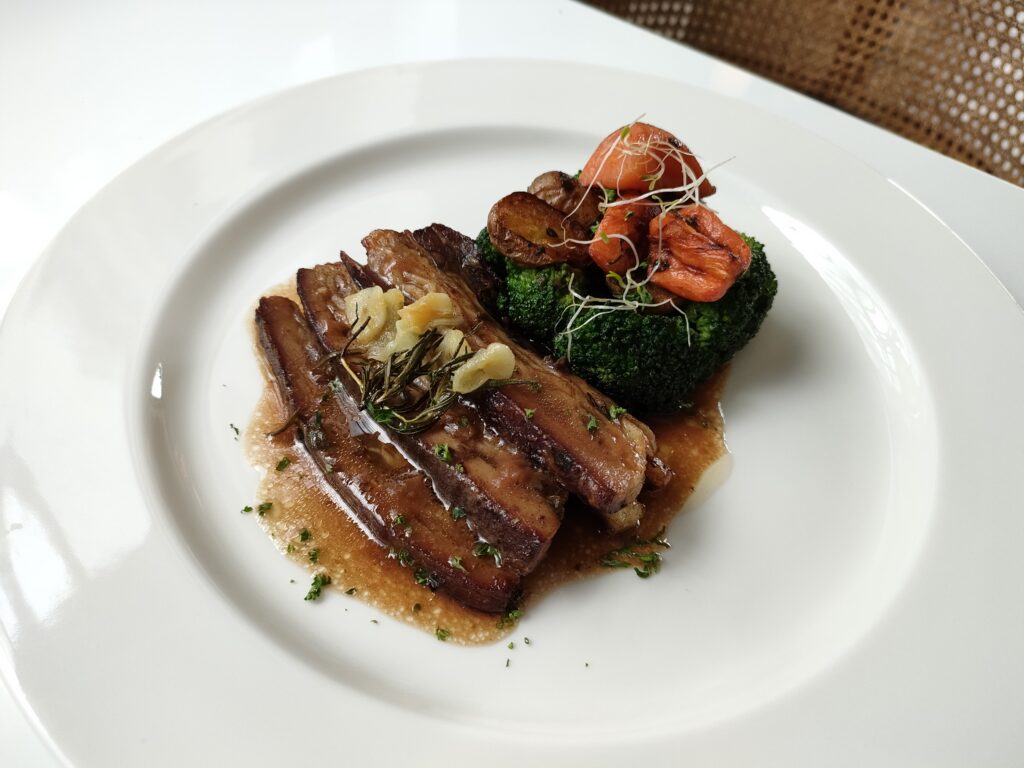 Price: P780.00 (Inclusive of VAT; subject to 10% service charge for dine-in)
The Smoked Belly of Beef came from grass-fed USDA beef. It has been marinated overnight and smoked on rice grains with the essence of thyme, rosemary, and oregano. The meat has been slowly roasted for 12 hours and served with broccoli, pan-roasted carrot, marble potato, and topped with garlic confit sauce.
Whether you savor their Smoked Belly of Beef or any other meal, you will surely leave with joy and satisfaction! Their varied menu can cater to any palette and has excellent value for money. So be sure to grab this worthwhile deal! Through this great way of dining, you can celebrate and create the memories you can have with your loved ones.
Release yourself from the pressure that a celebration has to be grand. Special events like Valentine's can stay modest yet meaningful. Choose to unwind on this day with a glass of fine wine and engage in deep and meaningful conversations with your partner.
GiraSol Tagaytay offers red, white, and sparkling wine. Our wines are imported from small artisanal wineries that are original, authentic, and unique that you can order by the glass or by the bottle. Enjoy your wine best at our wine cellar–perfect for date nights and events. Make your night more unforgettable in a classy dining experience.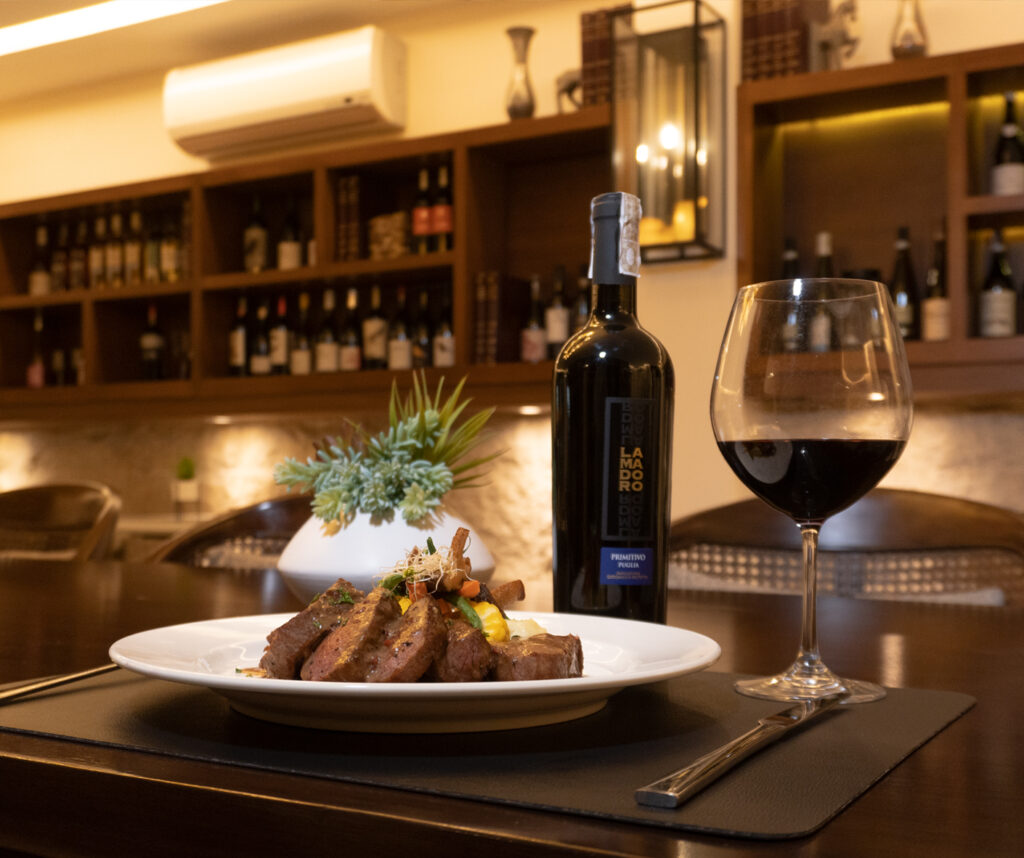 Valentine's Day does not have to be short-lived. You can spend more time with your partner at GiraSol's bed & breakfast. Take this moment to recreate some of your fondest memories together and create new ones that will last a lifetime. The comfort and safety of our well-designed rooms will surely be a highlight of your celebration this year. So, slumber in style and be greeted by a hearty breakfast with a majestic view at their restaurant.
Travel to GiraSol Tagaytay. Allow yourself to go on a journey with gourmet servings and wine that can make your soul and your palate completely satisfied. And delight on the bright side of life by having a relaxing stay at one of our suites. At the GiraSol Tagaytay restaurant, couples can rekindle their love with a glass of fine wine, a savory meal, and a night in a luxurious room. Book a room at GiraSol Tagaytay now!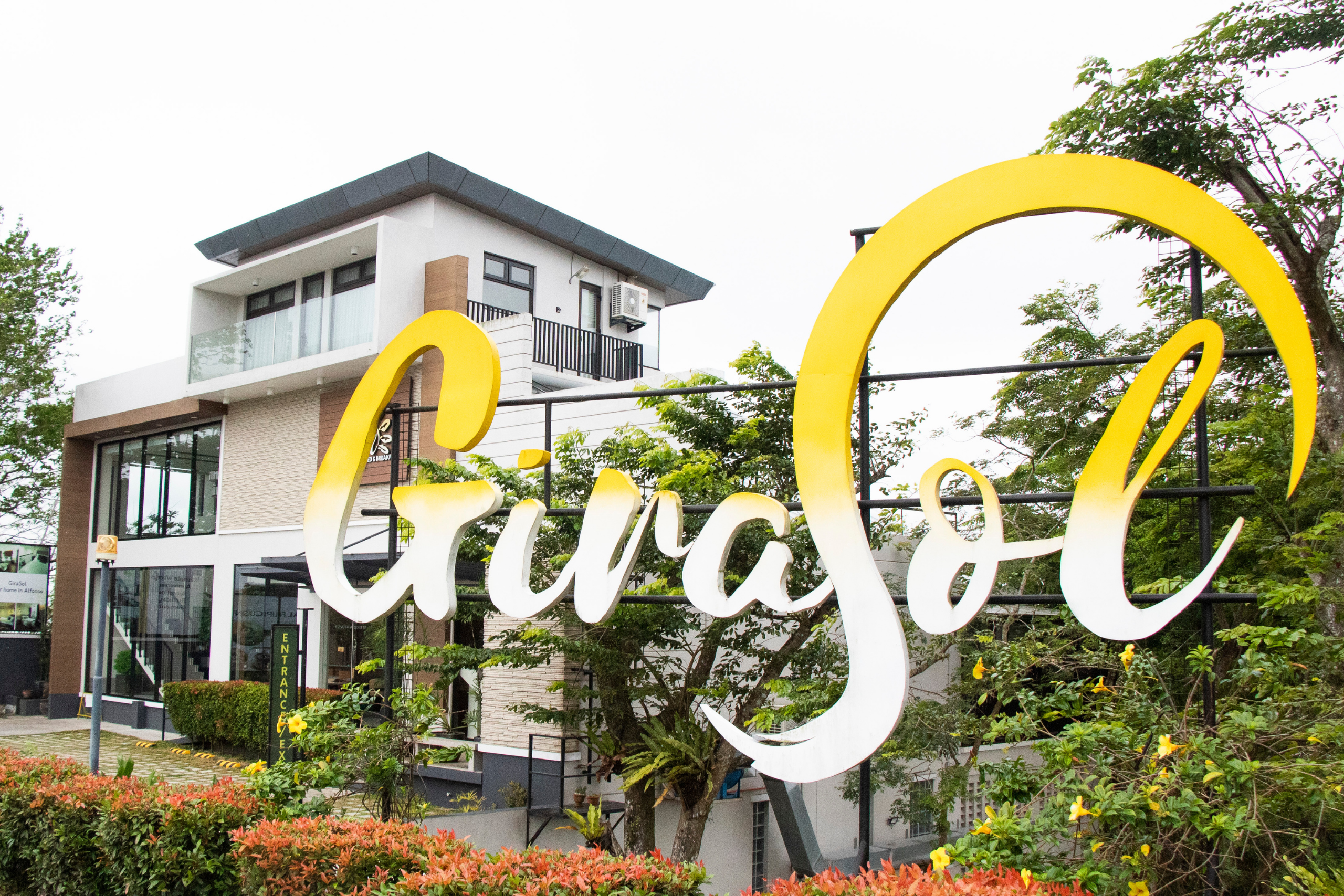 The cool breeze, the big bright sign, and the welcoming atmosphere are unlike any other in this Tagaytay-Alfonso area getaway.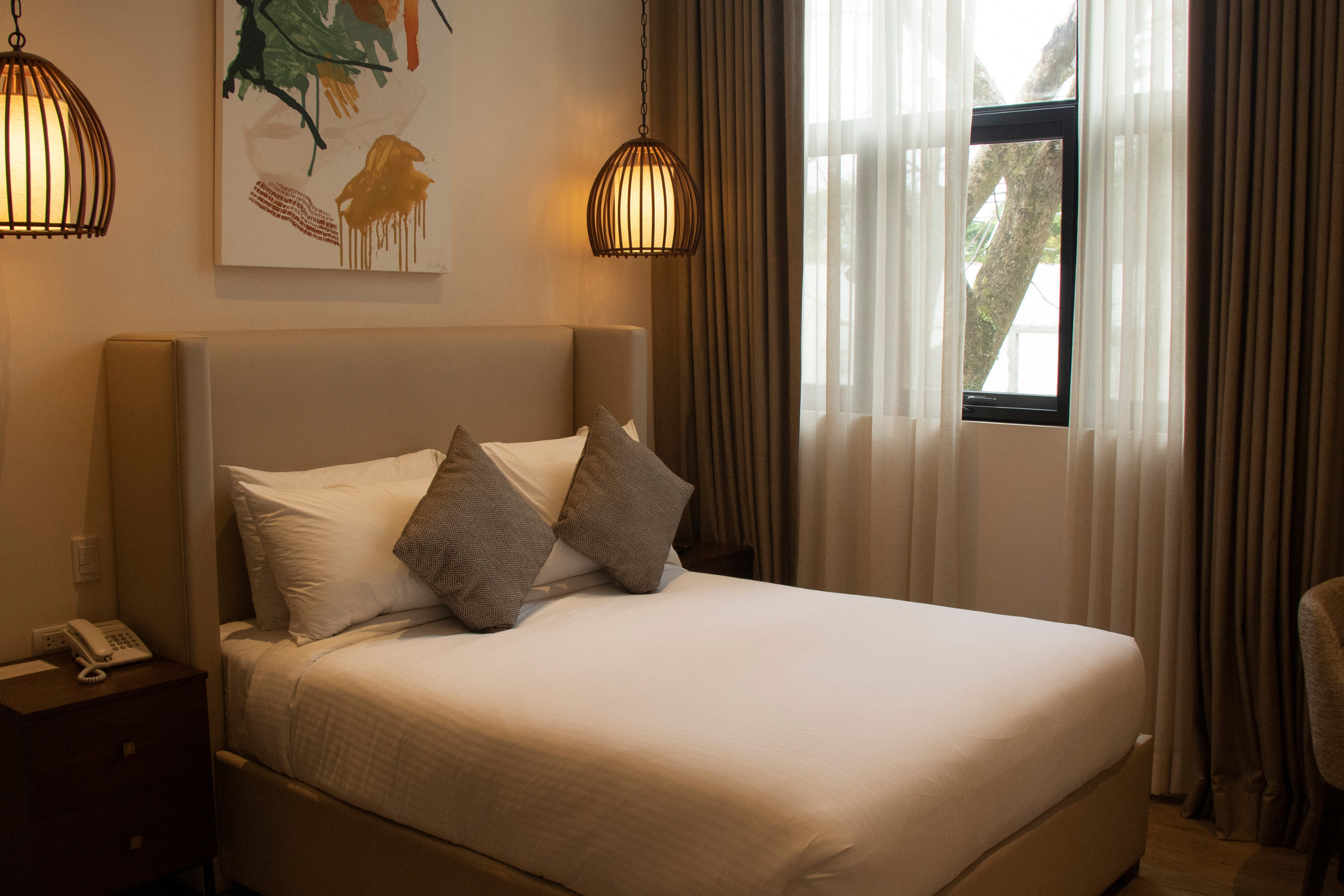 Girasol Tagaytay is committed to creating a safe and relaxing experience for all of our guests. We want you to have a fantastic and secured stay with us as we practice proper safety etiquette.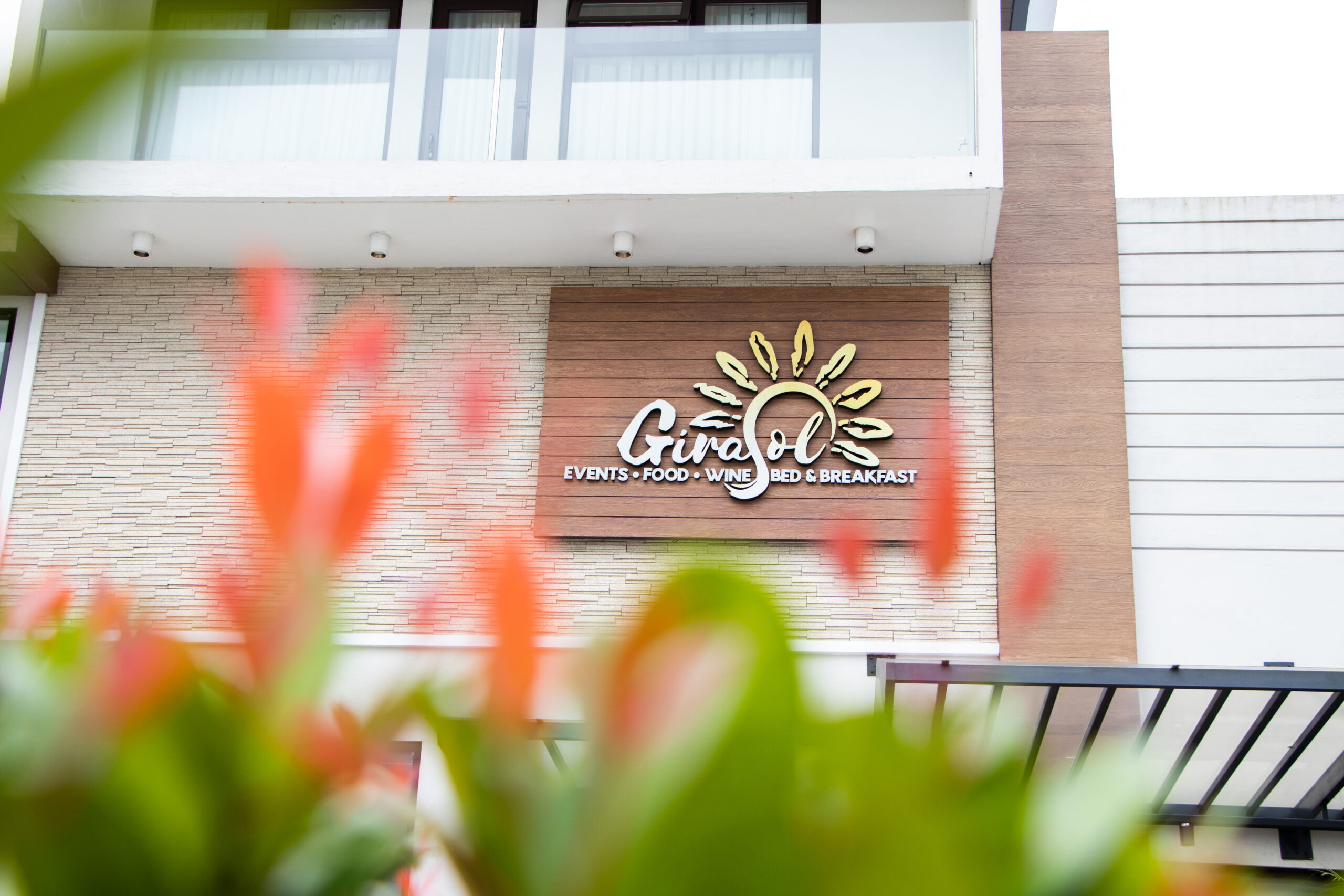 Cool breeze. Scenic views. Gourmet food. Sparkling Wine. There are times when the best move you can make is to retreat, take pause and learn the art of doing nothing.
Aguinaldo (Tagaytay-Nasugbu) Highway, Alfonso, Cavite 4123
Phone Number: 0921-924-7920 / 0917-834-3469
Telephone Number: 046-487-1760
© 2020 Girasol Tagaytay. All Right Reserved.